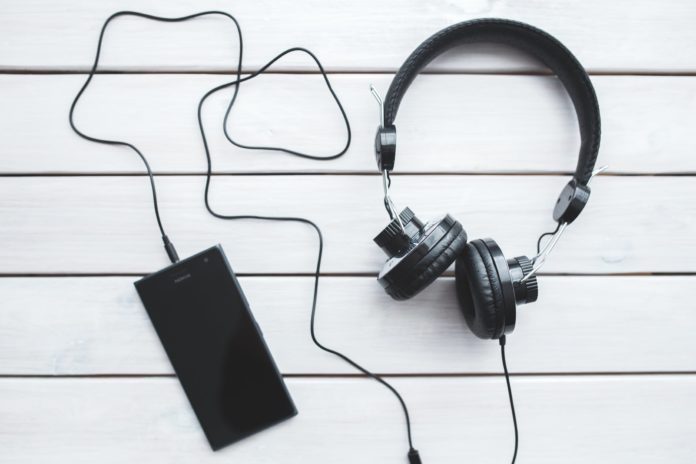 One of my favorite questions during interviews with channel executives is, "What song do you listen to or hear in your head when you need a little motivation?" 
I put the question out to my team at Channel Marketing Journal and on my LinkedIn page too, and I got a lot of great suggestions!
In the spirit of the holiday, I compiled these songs into a mostly-clean Spotify playlist, which I'm calling Soundtrack of the Channel. Here are the answers I got and from whom: 
Born to Run, Bruce Springsteen

(Nick Buono, CMJ)

Fight Song, Rachel Platten

(Julie Venables, CMJ)

Winning, Santana

(Lisa Alpert, CMJ)

Rocket, Def Leppard

(Jeff Mesnik, CMJ)

I Won't Back Down, Tom Petty

(Karen Dasey, CMJ)

Can't Stop the Feeling, Justin Timberlake

(Liz Webb Green, CMJ)

A Little Less Conversation, Elvis Presley

(Ken Grondel, CMJ)

Happy, Pharrel Williams

(Amber Shimkus, CMJ)

Badlands, Bruce Springsteen

(Marc Surplus, CMJ)

We Are the Champions, Queen

(

Thimaya Subaiya, Cisco & Eve Garvey)

Raise Your Hands, Bon Jovi

(John Moses, Cisco)

Eye of the Tiger, Survivor

(Boon Lai, Cisco)

With A Little Help From My Friends, Joe Cocker Cover

(Terry Moffatt, Channel Marketer Report)

Till I Collapse, Eminem

(Brian Helwig, Cloudberry Lab)

Lose Yourself, Eminem

(David Cope, Cisco)

We Can Work it Out, The Beatles — Remastered 2009

(

Rich Hasslacher, Slack)

Try Everything, Shakira

( Sarah Muckler Visser, Microsoft)

September, Earth, Wind and Fire

(Luanne Tierney, LT & Assoc)

Let's Dance, David Bowie

(Dennis Crupi, Ingram Micro)

Three Little Birds, Bob Marley

(Ken Keyes, CMJ)

You Can't Break Me, Glenton Davis 

(Glenton Davis, Microsoft)

Sunflower,  Post Malone and Swae Lee

(Cydney Hoffnagle, Microsoft)

Right Now, Van Halen

(Melissa Nacerino, Palo Alto Networks)

Nothin' but a Good Time, Poison

(Melissa Nacerino, Palo Alto Networks)

Feel It Still, Portugal

(Sandra Glaser Cheek, Ciena)

Wind of Change, Scorpions

(Diana Ishak, Microsoft)

Adios Black M + Abou Debeing

(

Diana Ishak, Microsoft)
Happy Holidays…and THANK YOU for Contributing to
Channel Marketing Journal's
Soundtrack of the Channel!