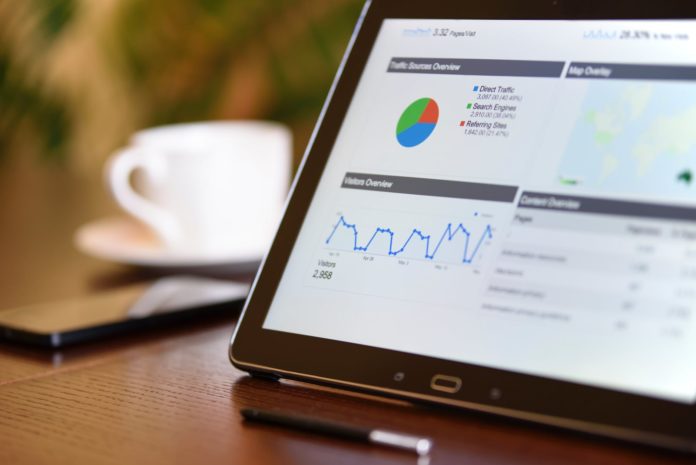 The year 2017 is history. (Good riddance!) As we venture ahead into 2018, many of the trends that took root or came of age last year will pick up momentum — continuing to change and disrupt technology channels along the way.
For the last few months, industry pundits have been putting forth predictions of how these developments will impact channel marketing dynamics in the year ahead. While 2018 is still new, let's look at some of the projections likely to be most relevant to your channel partnerships.
1. Technology vendors will remake their channel programs.
A 2017 AMI-Partners study cited by Channel Partners shows MSPs commanding a larger share of IT spending by SMBs and enterprises, accounting for almost a quarter of total spend by 2021. They're also becoming more selective about the technology vendors they choose to engage — a shift certain to pave a path from one-size-fits-all channel programs to targeted programs emphasizing partner enablement.
In the context of channel marketing, advancements in AI and machine learning will further ease the way, by enabling technology vendors to individualize their offerings with deeper insight into what makes for more impactful content and how to deliver it. Research shows things are already moving in that direction, with a 2017 IDG study revealing upwards of 40% of channel marketing budgets are set to increase over the next 12 months.
2. Channel marketing will move from cost center to profit center.
It used to be that marketing was primarily viewed as a cost center. In recent years, we've seen a shift in that perspective as the correlation between targeted marketing and sales has become more apparent.
Channel marketing platforms that enable channel partners to execute campaign strategies focused on moving customers through the technology sales cycle are a win-win. According to the 2017 IDG study, "Channel Marketing Trends 2018," 75% of channel marketers say channel marketing solutions have a positive impact on sales.
Results improve when AI insights are applied, with Forrester predicting businesses that leverage AI to drive marketing will gain $1.2 trillion every year over those that don't.
3. Data will drive content marketing.
With advances in AI and machine learning, channel marketers will have access to information that measures content impact and performance against relevant business objectives. Using this data to aggregate content into campaigns mapped to the buyer journey is an effective channel enabler. The benefits multiply when partner-to-customer communications can be executed easily on a prescribed marketing platform.
4. Channel marketing programs will expand focus on social platforms.
With social platforms allowing marketers to target and connect with customers directly and more regularly, they'll displace websites as the go-to vehicles for increasing brand awareness and conveying value-added information to customers. Marketers capable of leveraging the channel to get messages where the conversations are taking place will drive better results.
5. Channel marketing strategies will shift from customer acquisition to customer retention.
Recurring revenue is rapidly growing into a larger share of channel partners' businesses, driving the need for more targeted retention-marketing strategies encompassing the full lifecycle. This requires more personalized content to specifically address the needs of customers at every stage of their relationship with your brand and channel partners.
As the collective voice of end-user customers, channel partners are in a prime position to convey these needs to their vendors. Technology vendors that make it a priority to listen and learn from their partners and deliver on the insights gained are most likely to rise above the noise in crowded channels.
6. Content marketing strategies will become must-haves.
AI-driven insights and first-hand feedback on customer needs are of little value if they're not leveraged in a formalized content plan. In a TopRank Marketing blog, content marketing leader at GE Digital, Chris Moody, recommends developing a framework that outlines how content is approached, goals and the role data plays in content decision-making processes. From a channel marketing perspective, the plan should also factor in the involvement of channel partners, with ease of execution an essential pillar.
7. Content marketing platforms will proliferate.
Content marketing platforms including portals, automation solutions, and social and website syndication tools are increasing as a share of channel budgets every year. The value to channel marketers is ease of sustaining mindshare with channel partners.
In turn, channel partners using a vendor-provided content marketing solution are more likely to make that vendor's sales cycle a priority. This is especially true when the solution gives partners simple access to content that speaks specifically to their customers' needs, promotes the partner's brand and is easy to share via the platforms and formats customers' prefer — whether social media, newsletters, email video content, etc.
According to the 2017 IDG study, "Channel Marketing Trends 2018," the majority of channel marketers (71%) prefer using a single solution. As for perceived benefits, 92% believe a consolidated channel marketing platform would make it easier to coordinate programs; 86% say they could leverage analytics to optimize performance.
How Will Last Year's Trends Impact Your Channel Marketing?
The start of a new year is an opportunity to start fresh and rethink your channel marketing strategies based on what worked and didn't work in the past and potential challenges ahead. We hope the predictions and ideas addressed here are a sound launching point.