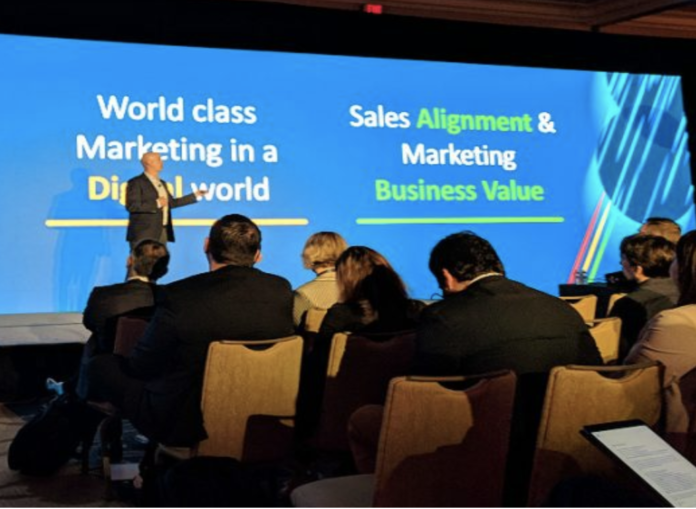 Business leaders are paying more attention to marketing, and that's good. But with increased visibility comes increased accountability and pressure to perform, at a time when many partners are transforming by moving to recurring revenue models.
What does this mean for channel marketers?
At Cisco Marketing Velocity, this question was addressed by keynote speakers Jim Regan, co-founder and chief marketing officer at predictive analytics company MRP; and sales, marketing and leadership speaker and author Marcus Sheridan. This article summarizes top take-aways from their remarks. It also highlights insight from Cisco's Director of Americas Partner Marketing, Michael Hopfinger, on how vendors can help partners capitalize on customers' growing demands for meaningful engagement.