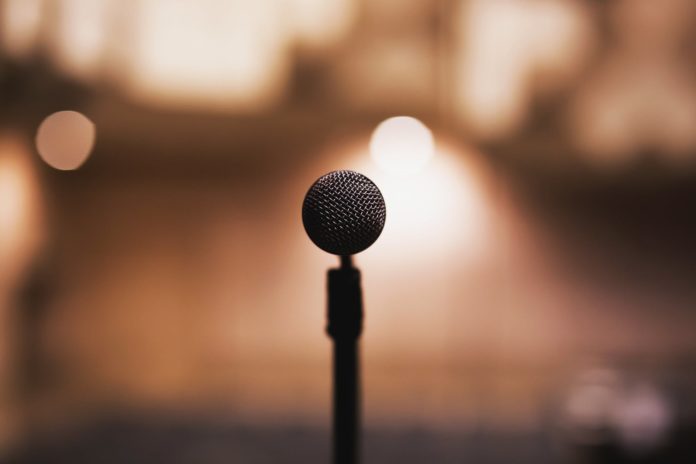 By Steve Markman, President, Markman Speaker Management, LLC
Gaining visibility to seek out alliances and new routes to market can be a challenge in today's rapidly changing technology channel. One approach to consider is speaking at channel events.
For channel marketing leaders, speaking is a great way to reinforce your brand and sustain mindshare in your partner ecosystem, while exposing your expertise to prospective new partners and other types of collaborators. Conferences, seminars, webinars and networking events held by professional and trade associations, academic institutions, and channel media and consulting firms all offer opportunities to connect.
Speaking often leads to new business or alliances by providing increased awareness of you, your company and your company's solutions, as well as where it all fits in the marketplace. Presentations about industry trends or "how-to" talks can make a large impact on the audience.
It's important to keep in mind that most events have a policy of not paying speakers other than the keynote and possibly one or two featured speakers. It would be unaffordable for them to do otherwise.
Nonetheless, these unpaid speaking opportunities deliver value in myriad other ways, serving as a strong business development tool for your business and personal brand. In a relationship business like channel marketing, the importance of getting in the same room with existing and potential future partners can't be overestimated. Here are just some of the benefits:
Attendees learn about your expertise firsthand and can interact directly with you immediately before or after your presentation. An attendee asking for a business card can be the first step to starting a new business relationship. The media in attendance also present opportunities for added exposure.

Speaking can increase your visibility in vertical/industry sectors or broad-based areas that you have targeted for greater exposure.

You gain "advertising" by having your name and your company's name published in the agenda seen by hundreds or even thousands of people online.
What should you be doing to get out on the speaking circuit? When pursuing unpaid engagements, take the following six steps:
Create high-impact presentations

. Audiences — especially the partner reseller crowd — want to acquire actionable information they can take back to their companies. They don't want to hear about your firm's accolades. A solid, informative presentation that is purely educational and does not promote a product, service or your business will create instant credibility and obviate the need for a "sales pitch."  A presentation that turns out to be a sales pitch will ensure low evaluations by the audience and a one-way ticket home from the meeting organizer.

Target the right audience

. Thoroughly research the events for which you can propose yourself as a speaker, as a solo presenter or as a panelist. Identify speaking engagements whose audiences represent the partners, customers and industries your organization wants to reach. While you are talking to the organizer you can find out if they pay for any presentations and if so what format (ex. perhaps they pay the keynote speaker but not the speakers delivering workshops).

Develop a proactive speaker placement program

. Getting speaking gigs takes a lot of effort. It's fine to evaluate unsolicited speaking opportunities if you're lucky enough to receive them. However, having someone – yourself included – dedicated to the task who will aggressively identify opportunities, develop relationships with event organizers and write and submit speaker proposals, should lead to an increase in the frequency of speaking engagements.

Decide on the geographic area to target for speaking engagements —

locally, regionally, nationally or even internationally.

Learn the process for submitting a speaker proposal to the event organizer

— take care to follow the process for submitting a proposal, which includes writing a presentation abstract, submitting your bio and speaking expertise, and, of course, meeting the proposal deadline date. Make sure you tailor the abstract and the bio to each speaking opportunity so that they fit the objectives of the audience.

Follow up continuously and persistently with the event organizer

to help you stay above the noise, since you will often be competing with many others for the same speaking slots.
By developing an effective speaker placement program, you give yourself (and company) yet another way to make the personal connections that are vital to your business and professional growth.
Steve Markman is Founder and President of Markman Speaker Management, LLC, a speakers bureau established in 1994. Markman Speaker is used by both speakers and users of speakers – companies, associations, conference organizations, and nonprofits. Mr. Markman also coaches speakers on how to attain speaking engagements. He has over 30 years of experience in the speaker and conference industry. You can contact him at smarkman@markmanspeaker.com or (781) 444-7500. Info at www.markmanspeaker.com.