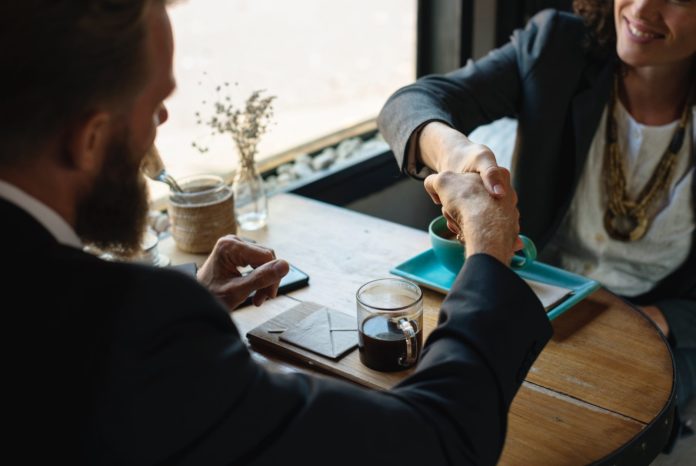 Cookie-cutter approaches to channel partnerships are on their way out and more personalized relationships are moving in.
Sandra Glaser Cheek, Vice President of Global Channels at Ciena, discusses the trends driving the shift in this issue's featured video interview, "Partnering is Personal." The Channel Partners article, "Channel Landscape Changes as Partnering Gets Personal," gives you a look at how these trends are reshaping the channel landscape.
But from a tactical perspective, how does a vendor or channel partner go about forging more personalized relationships? To give you some ideas, here's a roundup of tips curated from expert sources and our own conversations with channel professionals.
1. Approach channel partnerships as a two-way street.
In a recent blog, Heather Margolis, founder of Channel Maven Consulting, warns vendors that "what might work for one Partner might not work for another and as a Vendor; your programs need to align with the long-term goals of diverse Partners AND your organization."
The implication; of course, is that channel partners won't participate in a vendor program if it doesn't support their business model and goals. This requires technology vendors to assess their programs critically, and do away with requirements that aren't mutually beneficial to the partnership.
How does a vendor approach these assessments? In a Q&A from the February 5 issue of Channel Marketing Journal, Carl Fransen, President and CEO of CTECH Consulting Group, advises vendors to frequently ask partners the question: "What can I do to make you better?" A proponent of the idea that partnerships are a two-way street, he also suggests that channel partners reciprocate, asking their vendors: "What do you want me to sell right now? What are your quotas?"
2. When entering a relationship, make sure you have the right intentions.
Confirming goal alignment isn't just the vendor's responsibility, suggests Fransen, whose company doesn't enter into channel partnerships intending to just buy products. "We take a deep dive into our partners' marketing, their development and co-selling solutions to our clients," he says, advising vendors to "understand your goals and select your channel partners with the greatest of care."
3. Expand boundaries of partnership to encompass strategic planning, campaign execution and management.
The AFV report, 2018 State of Partner Marketing, notes the growing importance to VARs of getting support for strategic planning and execution as they move into co-selling arrangements with manufacturers. These efforts need to go beyond just aligning vendor campaigns and partner campaigns to also include support for managing multiple campaigns, simultaneously.
4. Make marketing relevant
According to the AFV report referenced above, although 72% of VARs consider manufacturer-provided content important to extremely important, 53% rank the quality of existing content from manufacturers as mediocre or worse. Reasons cited include content being too broad, an emphasis on product over solution selling, lack of focus on customer problems and failure to evoke confidence in a manufacturer's knowledge relative to customers.
For manufacturers guilty of these shortcomings, this is a missed opportunity in an environment where recurring revenue is fast growing as a share of channel partners' businesses, increasing the value of channel partners to vendors as the collective voice of end-user customers.
As conveyed in our February 5th issue in the article, "7 Channel Marketing Predictions for 2018," this trend represents a call to manufacturers to enable channel partners with more targeted retention-marketing programs that support the full customer lifecycle. To address the need, manufacturers should also provide partners with personalized content that resonates with end-user customers at every stage of their relationship with a brand and channel partners.
5. Keep things simple.
It's hard to develop a more personalized relationship if complex processes hinder vendor-partner communications. Margolis recommends vendors look at every component of their channel programs to assess ease-of-use; considering factors such as the navigability of partner portals, training and certifications, and response times to partners' questions.
Fransen reinforces this, recommending vendors keep solution stacks simple and provide partners with one point of contact.
It makes perfect sense: As technology breaks down barriers between end-user customers and the brands and experts that serve them, roadblocks to more fluid interactions between manufacturers and channel partners need also fall. What steps are you taking to 'get personal' in you channel partnerships? Please share your thoughts.