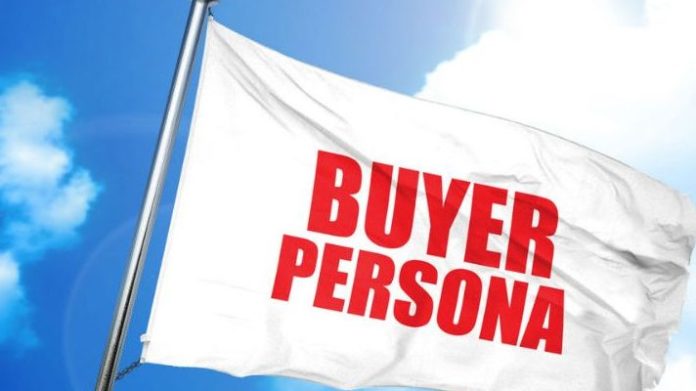 According to  Forbes magazine, Buyer Personas are "semi-fictional characters that personify your ideal customer" They are imperative to having accurate audience insights."
But what happens when the persona of the buyer changes almost overnight, as it has for technology buyers?  As stated by Gartner in the introduction to their report called Targeting New Buyers of IT, "In a fairly short space of time, technology providers have gone from dealing with one centralized technology buying center, to having buyers and influencers all over the enterprise."
According to the same report, the new buyers of IT are Line of Business (LOB) Managers and the C-Suite These executives are making decisions not purely based on technology merits but on business benefits.  The reason for this paradigm shift is that more and more technology can have a direct impact on the bottom line. For example, in an article from the Harvard Business Review titled, Good Cybersecurity Can Be Good Marketing the author warns that "marketers and their employers are missing a potentially powerful brand- and business-building opportunity: leveraging online security measures as a way to build trust with shoppers, which will ultimately lead to increased sales."
In the past, CMOs wanted security to be invisible, but today they are considering how they can gain recognition for their chosen security solutions. This has become even more prevalent as security solutions now provide more detailed reports on hacking and cyber activity. These reports showcase how security is a priority when it comes to customer data..
With this in mind, it makes sense that cybersecurity investment decisions made by executives are growing faster year by year. According to an IDC Report, purchase decisions from "non-IT business units will reach $609 billion in 2017, an increase of 5.9% over 2016".
The question for IT marketers thus becomes: "Are you changing your tactics to match the changing buyer?"
We reviewed the web presence of a few companies to determine if they are successfully communicating value to the "non-IT" business buyers. What we discovered is that many organizations still focus on feature / benefit and have limited value based content. They have sections of websites dedicated to industries and discuss products, but not integrated business solutions.
The Comptia report Considering the New IT Buyer states: "There's plenty of green space here for channel firms to pursue. They should consider revamping marketing messaging to reflect the business needs of these constituents and then promoting technology primarily as a way to achieve desired business outcomes."
One company and CMO that has embraced the new paradigm is the CMO from RSA Security, Holly Rollo. She has identified cybersecurity as a business need, and has helped adjust the marketing message as such. A great example of this program in practice is the blog post titled The Business Value of RSA Archer (https://blogs.rsa.com/rsa-archer-business-value/) This post focuses on ROI, and not just about the Magic Quadrant that seemingly everyone is promoting.
Holly Shared these thoughts with us:
"Cybersecurity isn't a technology problem, it's a business risk problem requiring a business-driven orientation. It's about driving a security transformation across people, process and technology to ensure businesses can thrive in this high-risk world, We find traditional IT buyers, risk management buyers and security buyers struggling to impact decisions beyond their silo of responsibility just as they struggle to link details of incidents to their data privacy strategy to business risk. It needs to be a C-level initiative."
A great example of Holly's quote in action is this article from an RSA partner targeting the CFO and the C-suite, helping them understand the compliance requirements and how to solve for them.
RSA Security has started to provide resources to help partners engage in this new paradigm and effectively market and sell how security impacts more than the IT teams.
Thus, the new challenge for technology marketers is that they manage a marketing effort that addresses at least two personas. This means they need to create more content for varied audiences.
Luanne Tierney who was Vice President, Worldwide Partner Marketing, Cisco Systems and Vice President, Global Partner Marketing, Juniper Networks and now at LT & Associates concurs that businesses, and specifically companies in the channel, now have an increased challenge of maintaining two personas and have a difficult time assigning resources.  "Most technology providers would prefer to add sales staff or engineers over hiring content experts in their firms" she goes on to say, "It has been my experience that companies that do place a focus on content marketing, will have stronger results year over year."
The answer, we believe, is to build a better storyline for the business and a content plan for that story.