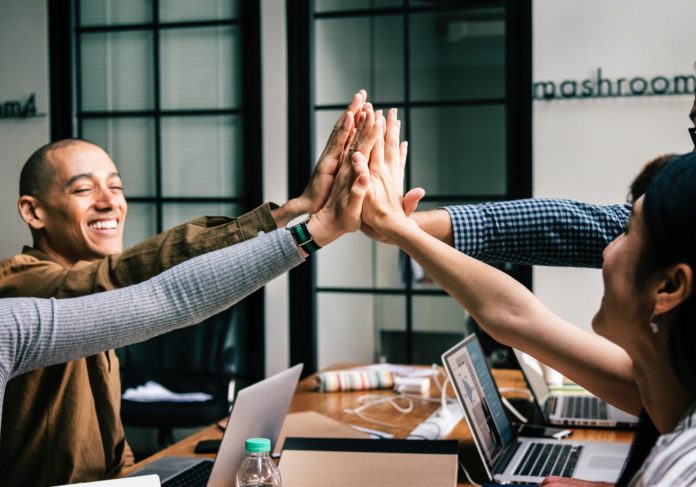 The cloud and new line of business (LOB) buyers are just a couple of the trends that shook up the technology channel during the first half of 2018, causing vendors to rethink approaches to forming and nurturing partnerships. The focus on partnerships will only sharpen as the year goes on.
In our conversations with channel chiefs and pundits, Channel Marketing Journal has picked up a lot of good advice on how vendors should approach relationships with reseller and other types of partners, as well as insight on the value that can be gained from strong partnerships. Here's a roundup of top lessons learned.
1. Making an impact on partners starts with listening.
"My job becomes so much easier, my job is so much more interesting, my job becomes more impactful when I do a better job of being an active listener to my partners."
—Glenton Davis, Global Business Strategist, Microsoft
2. Face-to-face meetings show you value partners' business.
"You're not going to do that over the phone. The face-to-face relationships are still as important to today as ever."
—Joe Sykora, VP of Worldwide Channel Development, Bitdefender
3. Connections build knowledge.
"Connect with other partners and hear from other partners to learn what they've done."
—Diana Ishak, Microsoft
4. Put people first.
"Partnering is personal. We've always talked about enabling a partner. As a vendor, we really need to enable the people within the partner firm to be successful."
—Sandra Glaser Cheek, VP of Global Channels, Ciena
5. High-touch efforts work.
"When we make a high-touch effort with partners, they're 30% more effective."
—Meaghan Sullivan, Vice President of Global Indirect Channel Marketing, SAP
6. Partnerships are an investment.
"Helping small businesses make money is like saving for my child's college education…it helps me make money."
—Lisa Penn, Director of Global Channel Marketing, SAP
7. Partners choose.
"Channel partners don't have to do what we ask them to do, they choose to do it. If we make it worth their while, they help us out."
—Maeve Naughton, Head of Partner Marketing, Sage Intacct
8. When you reward partners, partners will reward you.
"A small token of appreciation really goes a long way."
—Anne Colebeck, Senior Manager of Partner Enablement, Pure Storage
9. Be an advisor.
"Develop an appetite to understand and learn your partners' businesses. You are an advisor and consultant to your partners. If you want to sit at your partner's table and make an impact on their business, you need to understand their business."
—Michelle Chiantera, VP of Global Channel Marketing, Cisco Systems
10. When something isn't working, change course.
"If something isn't working we strive to change it because we're here to please our partners."
—Sara Moody, Senior Marketing Programs Manager, Veeam
11. Put yourself in partners' shoes.
"We put ourselves in our partners' shoes to understand how our business decisions impact the partner community."
—Mike Conlon, VP of Global Channels, Mitel
12. Work the influence chain.
"Work the influence chain to find out who in the room can help introduce you to the right buyer."
—Jay McBain, Principal Analyst, Forrester
13. Feedback matters.
"The channel is about relationships…going out and talking to people, giving them your time, talking about what you want to do, but really listening to feedback. Not many people know how to listen, take feedback and have the patience to spend the time to collect all the ideas that are out there."
—Heather Tenuto, VP of Sales for SMB Services, Office Depot
14. Focus on engagements, not events.
"We look at it not as an event but as an overall engagement strategy to meet the client when they're experiencing a specific need, so that they know who to call to get the solution."
—Tim Fitzgerald, VP of Cloud Channel Sales, Ingram Micro
15. Help partners be better.
"I'm there to serve my team, to help them get better. You're never going to get what you need out of a spreadsheet."
—Tina Gravel, Senior VP of Global Channels and Alliances, Cyxtera Technologies