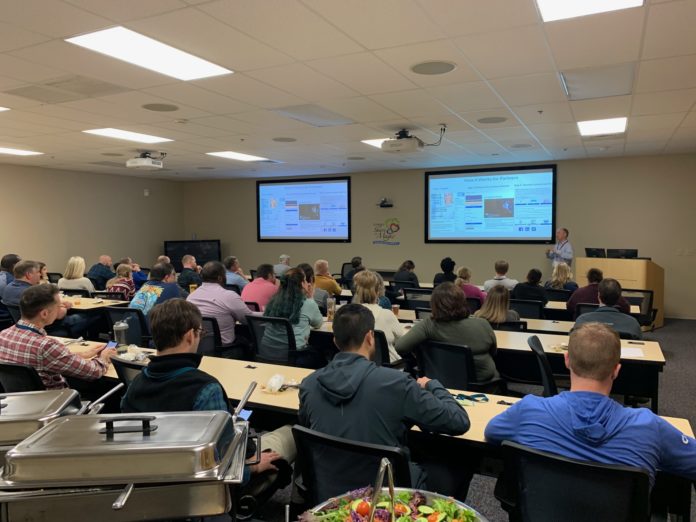 Ken Keyes, Director of PartnerOn Sales at ContentMX, trains the SYNNEX internal sales team on DEMANDSolv, a streaming marketing service offered free to all SYNNEX partners.
With Coronavirus putting in-person events and meetings on the chopping block, the buyer's journey has moved online. Combine this with the trend to research online and develop vendor selection criteria or final selection lists solely on digital content, it's clear why channel companies and partners are turning to digital marketing solutions to cultivate customer relationships and attract leads. 
SYNNEX is a leader on this front, offering all partners a free streaming marketing solution that's all about ease-of-use and developing digital marketing habits to drive growth. Called DEMANDSolv, the platform takes on the heavy lifting of creating and launching marketing campaigns and helping partners ensure a consistent digital footprint.
SYNNEX sales reps derive value from the service as well, using it to gain visibility in the channel and send partners helpful resources on a regular basis to support their sales efforts.
"Posting sales enablement and relevant marketing content consistently is a way for internal sales reps to build a reputation as an industry expert and tap into new, through-partner sales opportunities," says Ken Keyes, Director of PartnerOn Sales at ContentMX.
DEMANDSolv is one of the most effective, robust marketing solutions for educating and engaging partners and customers. To learn how you can leverage DEMANDSolv to ensure content is shared to and through partners, contact sales@contentmx.com. Partners looking to get content from their favorite vendors can click here to sign up free!