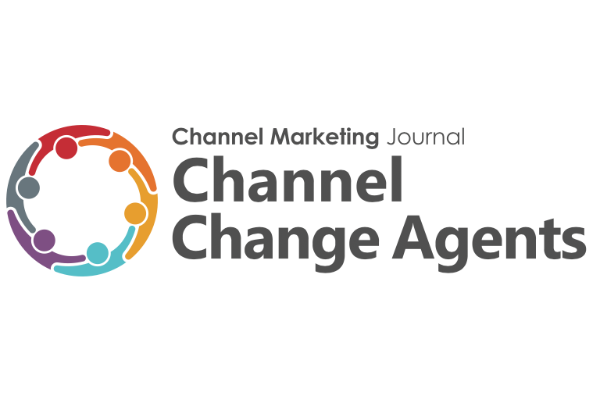 Channel Marketing Journal continues to recognize the honorees on our 2018 Channel Change Agents list by highlighting the accomplishments of our Top Thought Leaders. These industry veterans have helped shape what the channel is today.

Sandra Glaser Cheek, Global Vice President of Sales and Marketing at Ciena, oversees worldwide partner go-to-market initiatives with a focus on transforming how the company engages with partners and drives joint success. A member of the Cloud Girls and regular recipient of industry rewards including Top 25 Channel Sales Executives, 50 Most Influential Channel Chiefs and CRN Power 100 Executive, Sarah's influence as a thought leader runs wide and deep. 

Glenton Davis is a global business strategist and product manager at Microsoft. He builds products and programs that drive business growth and profitability in a cloud-first world, with an emphasis on representing the voice of approximately 225,000 global partners. In addition to influencing change in the technology channel, Glenton is a musician with a passion for sharing songs that inspire others to use their voice.

Heather Margolis is founder and CEO of ChannelMaven Consulting. A self-proclaimed "recovering channel professional," she is passionate about helping manufacturers and their channel partners drive business. Having led channel programs for companies like EMC, EqualLogic and Dell, Heather helps channel organizations of all sizes drive enablement, build relationships, drive demand and engage audiences through social and traditional media. A Cloud Girl member, Heather also contributes her thought leadership on the speaker circuit  — addressing audiences on topics including entrepreneurship, building a service business and B2B strategy.

As Principal Analyst at Forrester, Jay McBain leads research and advisory services for global channels, alliances and partnerships. Jay focuses on B2B marketing in the age of the customer including navigating complex routes to market; accelerating indirect sales processes and understanding the infrastructure needed to support channel relationships. An accomplished speaker, author and innovator, Jay is known for his thought leadership on partner recruitment, development and acceleration. His distinction as a top 2018 Channel Change Agent is one of many including Top 40 Under Forty by the Business Review, Top 8 Influencer by Channel Partners and a ChannelProTop 20 Visionary by ChannelPro.

Maeve Naughton is President and Owner of MKN Consulting Group, a consulting agency focused on helping small- to medium-sized technology companies create marketing and partner programs to support demand generation. Maeve's 20-plus years of experience in channel, alliance, field and customer marketing has earned her recognition as a "Women of the Channel" winner in 2018, 2017 and 2016 and a two-time Silicon Valley Business Journal Women of Influence nominee. Channel Marketing Journal is honored to name Maeve to a Top Thought Leader on our 2018 Channel Change Agent roster.

Chief Marketing Officer at Open Systems, Luanne Tierney earned a place on Channel Marketing Journal's 2018 Channel Change Agent list for her extensive experience leading complex marketing organizations at Fortune 500 and mid-market SaaS companies. An innovator with a reputation for "creative disruption," Luanne has held executive positions at Cisco Systems, Juniper Networks and Proofpoint. She uses her role as a top thought leader to influence a range of professional, educational and cultural organizations. 

Larry Walsh, CEO & Chief Analyst of The 2112 Group, is widely recognized in the IT channel as a forward-thinking leader. He is a seasoned journalist, analyst, author and industry commentator who also founded Channelnomics, a leading provider of IT channel news and analysis. Channel Marketing Journal named Larry to the 2018 Channel Change Agent roster for his thought leadership on a variety of B2B trends including channel programs, disruptive sales models and growth strategies for companies of all sizes. Larry has worked with a number of high-profile technology players including Ingram Micro, Intel Security, SAP and Verizon.